Gut Health Specialist and certified Colon Hydrotherapist, Laura French, knows firsthand what a difference colonics can make to a person's overall health and wellness.
Gut Health Specialist / Certified Colon Hydrotherapist

When I was 22 years old I found myself suffering from intense health issues. I was constipated for weeks at a time, I had symptoms of arthritis in my joints, my stomach was distended, and I was constantly uncomfortable. I, unfortunately, was not finding long-term relief from traditional medical treatments. After about two years of trying and failing those protocols, I wanted a better quality of life for myself. I did a lot of research and decided to try colon hydrotherapy—and it helped me to truly get back to my best self.
After my first series of 3 colonics, I lost 8 pounds of waste! (Talk about being full of shit.) I committed to a monthly maintenance program of colonics, I was so relieved to see my arthritic symptoms diminished and are now gone, along with my severe bloating and I was able to get to a point where I am now pooping every single day. In the process, I also decided to make adjustments to my diet and get to the root of what was causing my inflammation. I learned how the food I ate could affect my health in both positive and negative ways. Researching as much as I could about what bodies need to naturally heal through proper nutrition.
I became passionate about learning practical ways to heal the gut.
This passion ultimately turned into a career in colon hydrotherapy. I became focused on empowering clients to take their gut health into their own hands, to heal themselves from the inside, and lead fuller, healthier lives.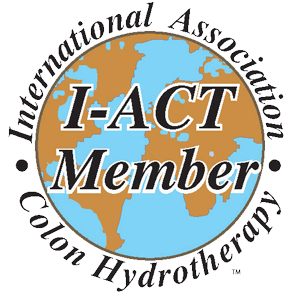 As a certified Colon Hydrotherapist at VIVA Wellness, I love working with this amazing team of talented and caring professional women who are all equally dedicated to helping our clients feel great.
Laura French
Gut Health Specialist / Certified Colon Hydrotherapist
Laura received her colon hydrotherapy training from the Wood Hygienics Institute in 2020 and then received her I-ACT Certification in 2022. She also has extensive knowledge in natural foods and supplements. In her spare time Laura enjoys taking day trips, hiking to waterfalls and baking tasty gluten-free treats!
We do get a large volume of phone calls daily. If you get our voicemail, please leave a message and we'll get back to you as quickly as possible. You may also send a text message or complete our contact form.