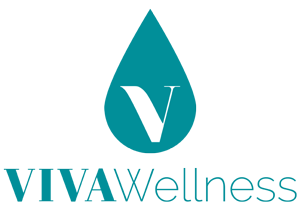 12625 W. Burleigh Road
Brookfield WI 53005
If you get our voicemail, please leave a message and we'll get back to you as quickly as possible.
Monday: 9am to 5pm
Tuesday-Thursday: 10am to 6pm
Friday: 10am to 5pm
Saturday-Sunday: Closed
Request your wellness or colonics appointment online. (Opens new window)

We are here to help you. If you have a question about VIVA Wellness or any of our services, please complete the information below and we will get back to you. If you are ready to schedule an Appointment for a Consultation, please complete the form below.
Our consultations are $50 for a 30-minute meeting with one of our nurse practitioners.
(You are welcome to use our online appointments tool to Schedule Your Appointment Now for any of our other wellness services, such as colon hydrotherapy, lymphatic drainage treatment, vitamin shots and injections, infrared sauna, and more.)
Calls, texts, and email inquiries are ONLY answered during business hours. If there is an emergency, go to your nearest hospital or urgent care facility.
Note: We get a large volume of phone calls daily. If you get our voicemail, please leave a message or send us a text and we'll get back to you as quickly as possible. Or, complete the following:
Our wellness clinic is located at:
VIVA Wellness
12625 W. Burleigh Road
Brookfield, WI 53005
"Jen is passionate and devoted to her clients. Patient center care is her number one goal and she will be a great provider to work with no matter what type of transformation you want to make to yourself. She is a very competent and caring provider. I highly recommend her!"
"As another healthcare professional, I understand what it takes to be effective. Nurse Practitioner Jennifer Hruz of #VivaWellness has the knowledge, passion, drive, and high standards needed to perform and deliver the best!"
"Professional and knowledgeable, Jennifer truly listens to get a full understanding of your concerns and offers multiple solutions. It was a pleasure to get a reasonable treatment that relieved my concern."
"Jennifer Hruz is amazing! She truly listens to her clients and really cares about them. She is passionate about health and wellness and has personal experience with weight loss and can truly relate to her clients. She is very knowledgeable and compassionate. She is especially great with medical weight loss, pain and migraines."
"Jennifer Hruz should be the model for all Health Care Providers. She is very warm and compassionate. Her explanations and directions are very practical and personalized. Her knowledge seems boundless. A true credit to her profession."
"Caring, compassionate and professional. I learn something new every time I meet with Jennifer."
"Jennifer is great at listening and understanding what concerns you have. Great at making sure everything is working right in regards to treatments. Always makes time for you. She really shows you she wants this to work for you as much as you do, if not more. Great FNP."
"I am excited to work with Viva Wellness. Jennifer Hruz is a very open and compassionate caregiver and I have a lot to learn from her and am looking forward to getting my daughter healthy with her help."
"Jennifer Hruz is a true gift to your organization. So knowledgeable, so nicely able to explain everything and thoroughly answer all questions, so friendly and caring."
"Nurse Practitioner Jennifer Hruz is responsive and concerned provider willing to think beyond the most basic solutions."